Tra lacrime e sorrisi si è svolta ieri la premiazione dei famosi Grammy awards 2012, che ha visto come vincitrice assoluta la ormai famosissima Adele, vincitrice di importanti riconoscimenti nelle categorie "Best short form music video", "Best Pop Vocal Album", "Song of the year", "Record of the year" e "Album of the year" e che ha sfoggiato sul red carpet un preziosissimo abito di Giorgio Armani ed un make up dalle favolose labbra scarlatte!
Vincitrice assoluta del miglior look sul red carpet dei grammy, Rihanna. Anche lei in abito nero firmato Giorgio Armani, scarpe Christian Louboutin e clutch Jimmy Choo. Scollatura molto hot per la cantante dai continui cambiamenti di look, spesso estrosi come l'attuale caschetto biondo!
Scelta discutibile, invece, l'abito scelto dalla cantante Fergie. Di tendenza l'abito in pizzo color Tangerine Tango di Jean Paul Gaultier, ma poco chic il nude look che lascia vedere l'intimo nero sotto.
In un delizioso abito corto di Zuhair Murad, l'attice Kate Beckinsale, sexy ed elegante.
E poi c'è chi deve svolgere il proprio compito per stupire il pubblico come Nicki Minaj che sembra voler strappare il primato alla cantante Lady Gaga per il look più eccentrico (e assurdo!) dell'anno!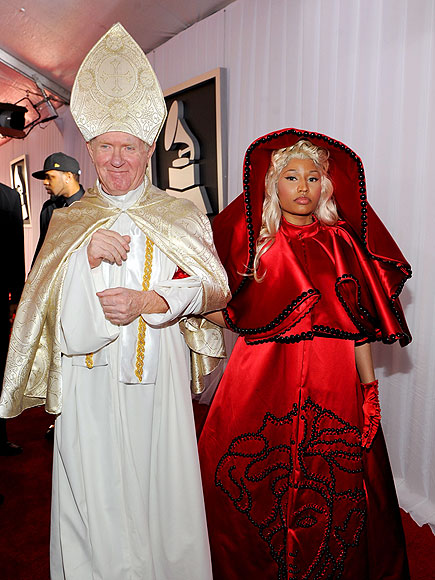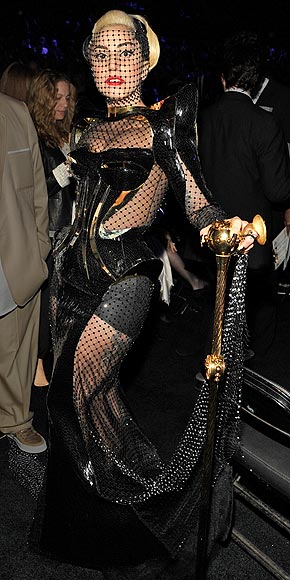 Comments
comments