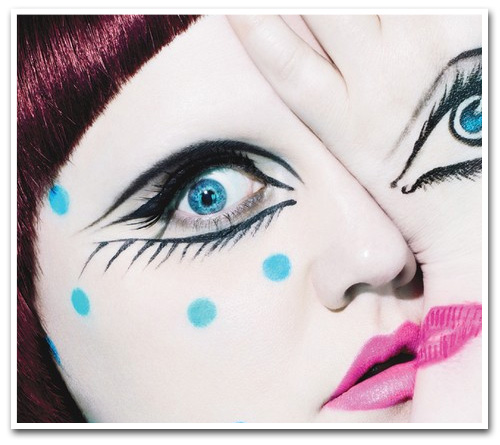 Beth Ditto, celebre cantautrice, icona di stile e provocazione, ha collaborato con Mac per creare una nuova collezione in cui i colori spaziano da tonalità più delicate a colori decisamente più forti e vivaci.
Il motivo a "pois" è il tema dominante dell'intera collezione, come conferma il packaging del Mac Powder to People, polvere compatta rosa con motivo pois multicolour che consente di utilizzare i prodotti singolarmente o di miscelarli tra di loro.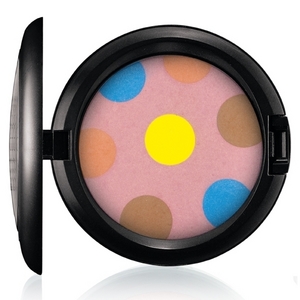 Nella collezione, il nuovo Shade&Smoke Shadow/liner, la prima matita duo con eyeliner da un lato e ombretto dall'altro, per realizzare con facilità il trucco occhi.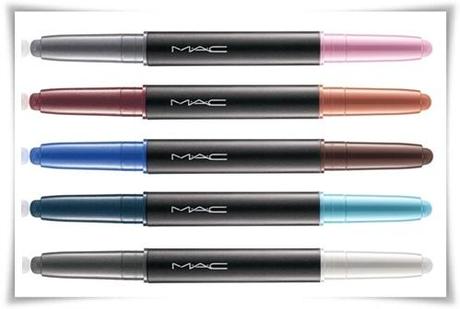 La collezione Beth Ditto non rinuncia ad un classico Mac, il Liquidlast liner, che la stessa ideatrice della collezione ritiene indispensabile per un make up di tutto punto.
Nuove versioni del Zoom lash Mascara, disponibile in 4 colori (oltre al classico nero, il viola, blu e prugna), insieme a 5 rossetti a lunga tenuta Pro Longwear Lipcream, 4 nuovi smalti Nail Lacquer e le ciglia #7.
Di seguito i prezzi e le versioni disponibili dell'intera collezione:
M∙A∙C POWDER TO THE PEOPLE
– EURO 41,00
POLVERE COMPATTA ROSA CON MOTIVO POIS MULTICOLORE
PRO LONGWEAR LIPCREME – EURO 20,50
LOVE LONG DISTANCE Malva tenue

YOU'RE PERFECT ALREADY

Rosa pallido neutro
BOOYAH!!
Arancio pop

DEAR DIARY

Rosa pop

HEART HANGOVER

Viola
IN SYNCH

Rosa caldo vivace

EMBRACE ME

Fucsia vivace
ENTERTAIN ME
Arancio

NIGHTMOTH

Prugna
M∙A∙C SHADE & SMOKE SHADOW/LINER – EURO 24,00
MATITA DUO: OMBRETTO + EYE LINER
LITTLE MISS MOFFET

Eye liner nero/Ombretto bianco
DRAG, STRIP

Eye liner blu/Ombretto azzurro
BETH MASK

Eye liner mattone/Ombretto pesca dorato
BETH OR GLORY

Eye liner marrone scuro/ombretto blu vivo
ZOOM LASH MASCARA – EURO 17,00
PLUM RESERVE
Viola

NEW HUE

Prugna
ZOOM FAST BLACK LASH MASCARA – EURO 17,00
ZOOM FAST BLACK LASH
Nero
LIQUIDLAST LINER – EURO 20,50
NAIL LACQUER – EURO 12,50
SMALTI CON FINISH CREMOSO
NEAR BETH EXPERIENCE

Giallo tenue (creme) LIFE AND BETH Pesca con richiami al bianco (creme)
VAGABONDAGE

Lavanda (creme)

NOCTURNELLE

Nero (creme)
La collezione sarà disponibile in tutti i punti vendita Mac Cosmetics Italia a partire da Giugno 2012.
Comments
comments